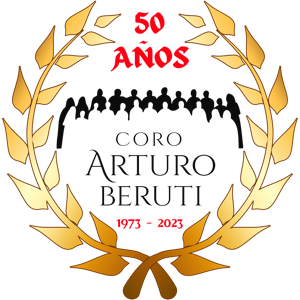 POR QUÉ CANTAMOS (WHY WE SING)
International Choir Competition & Festival
Series of concerts and talks in celebration of the choir's 50th Anniversary
TRIBUTE TO THE ARTURO BERUTI CHOIR ON ITS 50TH ANNIVERSARY
An excellent video from Yamamoto Raffo Productions..
Images that testify to the immense happiness experienced during the celebration of the Golden Jubilee of the Arturo Beruti Choir. Reunions, hugs, kisses, memories, shared emotions, tears, moved souls and an unwavering sense of belonging were the ingredients of a magical night that we will never forget.
GUEST CONDUCTOR AND PIANIST: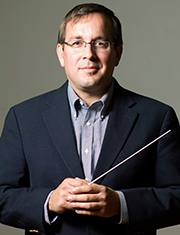 The Arturo Beruti Choir is proud to have had the invaluable collaboration of
Dr. Jeffrey D. Francom
, who served as guest conductor and pianist from February to June 2023.
More about Dr. Francom
>
SAN JUAN CANTA 2022 - National Choir Festival

Singing for the patients, relatives and health personnel of the El Castaño Clinic in San Juan.

Cantares de Otoño (Songs of autumn)

Concert at the International Museum Week

Navidad Nuestra (Our Christmas)

Coro Arturo Beruti & Friends

San Juan Canta 2021 - Virtual edition

Concierto de Esperanza (Hope Concert)

The Arturo Beruti Choir held a wonderful tour full of unforgettable concerts and unique experiences: our Golden Tour.





We started on

November 8

with a choral exchange with the Buenos Aires Choral Studio directed by Carlos López Puccio. Enriching opportunity to attend their dress rehearsal, learn from the truly great and their extraordinary director. Thanks to their generosity, the Beruti Choir was also able to sing for the ECBA and also sing together, taking advantage of a work that both choirs have in our repertoires.





At night we continued with a concert in the Golden Hall of the Municipality of La Plata. Beautiful room where we were able to show the interpretive excellence of the Beruti Choir





November 9:

concert in the Salón Dorado of the Teatro Colón: an unforgettable experience. Once again, the Beruti Choir offered an excellent concert performing beautiful and inspired sacred and profane works from the XX and XXI centuries before a full room and an audience that applauded our performance standing up and with encore requests.





November 10:

the choir was invited to the performance offered by the ECBA in the main hall of the Teatro Colón. Sublime concert!





Without a doubt, one of the artistic tours that will have a place of honor in the history of the Choir.

The Arturo Beruti Choir held a vast concert tour of the People's Republic of China from July 13 to 30, 2018.





It was undoubtedly a milestone in the artistic career of the choir due to the magnitude of the tour from the point of view of the number of performances, the diverse scenarios, the extraordinary concert halls impressive for their acoustics and architecture, the contact with the local culture including ancient ethnic groups and exchange with choirs from all over the world.





The Arturo Beruti Choir was the only South American choir invited and, at the end of its tour, received recognition as Cultural Ambassador for the concerts offered and the repertoire, which included mainly original music and choral arrangements from Argentina, as well as Latin American music.





The tour included participation in four international festivals:






2018 China Inner Mongolia International Choral Week Belt and Road en Hohhot, Inner Mongolia

14th China International Chorus Festival and IFCM World Choral Education Conference en Beijing

The International Choral Festival en Shenyang

The International Folk Song Choral Festival and IFCM Voices Conference en Kaili.





Among the participating choirs it is worth mentioning groups from Canada, Democratic Republic of the Congo, Gabon, Hungary, Israel, Italy, Kazakhstan, Latvia, New Zealand, Russia, Spain. United Kingdom, USA, Thailand and the select World Youth Choir (Session 2018), among others.





Along with these outstanding international groups, local choirs such as the Mongolian Youth Choir and numerous choirs of children, youth, adults and older adults from various regions of the People's Republic of China performed. Without a doubt, a massive international event.





The Arturo Beruti Choir also had the privilege of being chosen for the opening ceremonies of two international festivals: in Hohhot Inner Mongola held at the Wulan Theater and in Beijing at the Wukesong Gymnasium before an audience of 18,000 people.





It is also important to mention the magnificent concert halls and cultural spaces where the choir had the opportunity to perform. Among them China Musical Hall of Inner Mongolia; Concert Hall of National Library in shared concert with Israel's Moran Choir, Beijing Tianqiao Performing Arts Center offering in shared concert with the World Youth Choir (Session 2018), Zeng Xianzi Auditorium of Eastern Campus, China Agricultural University in Beijing; Lang Lang Piano Square, Concert Hall of Shengjang Grand Theater; Concert Hall of Shenyang Conservatory of Music in Shenyang and Kaili Cultural Palace of Nationalities; Zhaoxing Dong Village, Liping; Luanli Tourist Service Center Theatre, Congjiang of the Kaili region.





We returned happy for having spread our music in the East before such a diverse and qualified audience that appreciated our performances with great interest.

International Choir Competition, Grand Prix & Festival

International Choir Competition & Festival
Email: [email protected]
Tel. & WhatsApp: +54 9 264 452 5301
Pasaje Cervantes 1625
5400 San Juan
ARGENTINA